Quality education enhanced by ethical values is the focus of Crescent English medium School Valapattanam. Our school was established in the year 1998 under Crescent educational trust and is located a little away from the hustle and bustle of the Kannur – Taliparamba National Highway. We are happy that from 2011 our school has been taken over by Markazu ssaqafathi sunniyya, Calicut and now we come under Markaz Group of Schools.
We aim at the all round development of the child by providing them quality education, moral values and social consciousness. We instill self-confidence in children and help the students to value and use their freedom judiciously. The students have exposed to various activities at a very young age. Our students are our certificates.
MARKAZ is a marvelous and remarkable knowledge Acquisition Zone in the world. A lot of Orphans and Destitutes are getting hope and happiness under the shadow of this great institution. When we explain about Markaz we can't complete without mentioning Indian Grand Mufti Sulthanul Ulama Kanthapuram AP Abubakr Musliyar. His devoted and dedicated effort is only the secret of shining success of MARKAZ.
Under the patronage of Markaz we are committed to doing a lot for our society and a generation. We are sure this is not an easy task, but we assure we can, because our past is our confidence.
We believe spiritually inspired and morally motivated generation is a necessity of modern age. So we are targeting moral based talented generation. In the last two decades CRESCENT has been cultivating in its pupils Confidence to Reflect, Energy to Strengthen, Courage to Enrich and Nourish the Talent…
Messages
From Chairman's Desk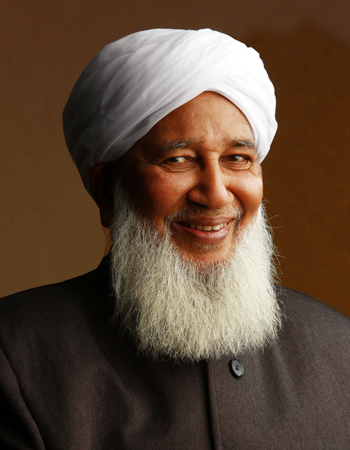 Education, Charity and Humanity : These are the three pillars on which the Markaz movement is based and carries itself forward.
Establishment of quality educational institutions, where not only learning but moulding of individuals with values and traditions, who are devoted to the country, takes place. Apart from its foreign undertakings in different countries, Markaz operates more than hundred institutions in India alone, where above 35,000 students pursue their education in muti-disciplines. Its programmes are recognized by and Jamia Markaz is affiliated to over 15 Universities around the world. Over these 40 years, it has dedicated more than 100,000… alumni, who serve globally by carrying the light and sign of Markaz; 'shaping a culture'! Markaz always stood by the unprivileged population and marginalized minorities, caring and supporting them morally and physically. Schools and poor homes with free food and livelihood, houses and drinking water projects, life supports: and sustainable community developments, Markaz dedicates them back to society with dignity and self-esteem. These educated youth, later takes the same route oftheir mother institútion in service, and this cycle goes on.
No knowledge is worth without its humane component. In fact, education without a heart is highly dangerous! While ignorant man is equal to dead, a man with knowledge practically proves his existence. Religion asks man to think on issues and use his rationale on universal phenomena to realize the ultimate truth. It values the wisdom and awareness of human beings and purifies the intelligence ofman with great textual knowledge. As Hazrat Ali (R) once said; knowledge, which protects us, is more valuable than wealth, while we will be obliged to protect our wealth.Whereas, wealth decreases when giving, knowledge increases on imparting. May the Almighty strengthen us to serve the country and people with right knowledge, original tradition and true values! Read more "From Chairman's Desk"
H.E Sheikh Abubakr Ahmad
From Administrative Officer's Desk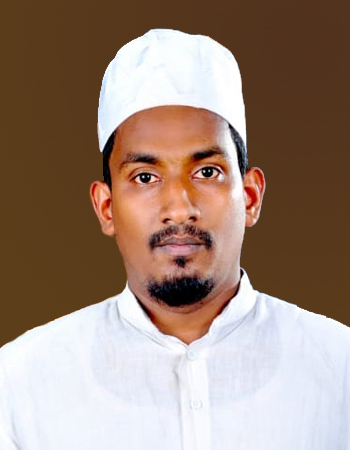 Anvar Saqafi
Administrator
From Principal's Desk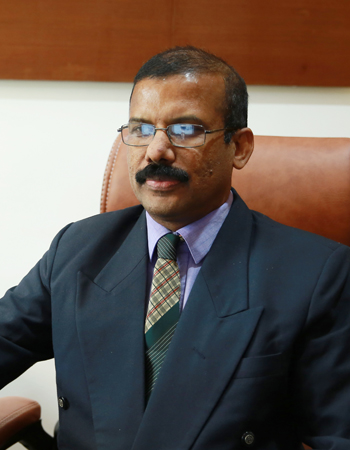 In the words of Aristotle 'educating the mind without educating the heart is no education at all'. At Crescent even as we impart education to match academic advancements, more importantly we walk beside our children harnessing courage and self-confidence in them while eliciting the finest gems in each of them. True to the ethos of Markaz Group of Schools, side by side intellectual development, we uphold moral values and principles thus molding our children into upright citizens and sensitive human beings, nay,PERSONS WITH HEART…Convinced that a child's learning revolves around an effective partnership between home and school,Crescent keeps alive the… bond between school and home. Even as we impart education to match the advancement in technology and globalization, our children are empowered to advance in moral values and principles. We pride ourselves in shaping our children into sensitive and responsible citizens who spontaneously become catalysts of uprightness, integrity and social consciousness prompting them to stand out as individuals with a difference in society.This explains the why of our child-friendly ambience in Crescent Campus and our focus on 'Shaping a Culture' as envisioned by Markaz.
Students, enjoy every bit of your school… Parents, do give the needed pat to your children…Teachers, students are the finest cloths you have in hand…stitch your premium garments… Read more "From Principal's Desk"
Jose Mathew
Principal